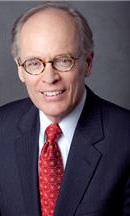 Partner
George Rodenhausen is a partner in the firm and concentrates his practice in land use, municipal and environmental law. A graduate of Yale College and Yale Law School, with an LLM from NYU Law School, he has served as an attorney for the United States Environmental Protection Agency, as vice president for environmental, health and safety affairs for a major multinational corporation, and as a land use, municipal and environmental attorney in private practice in New York and New Jersey.
In addition to being an attorney, Mr. Rodenhausen is an AICP certified planner and a member of the American Planning Association. In his land use practice, Mr. Rodenhausen has represented citizen groups, not-for-profit organizations, developers, towns, villages, counties, and the State of New York, served as counsel to many municipal planning and zoning boards, and assisted municipalities as both lawyer and planner in the drafting of local land use and environmental laws, comprehensive plans and environmental review documents. He most recently served as Town Attorney of the Town of Hyde Park.
In his land use practice, Mr. Rodenhausen has represented and assisted the Hudson River Valley Greenway Conservancy and Greenway Communities Council in developing and interpreting the original Greenway program and procedures, and represented and assisted the Dutchess County Department of Planning and Development in developing Greenway Connections, the first Greenway regional plan in the Hudson Valley. He also represents land trusts, historic sites and donors in the negotiation of conservation easements for the preservation of landscapes, farming and open space.
From 1993 to 2008, Mr. Rodenhausen served as special watershed counsel to Putnam County and was part of the team that negotiated the historic Memorandum of Agreement (MOA) in 1997 to protect the purity of New York City's water and the economic viability of the watershed communities. After the MOA was signed, Mr. Rodenhausen participated in the development of the Comprehensive Croton System Water Quality Protection Plan and other aspects of the implementation of the MOA. Since 2010, Mr. Rodenhausen has represented 19 municipalities in forming the East of Hudson Watershed Corporation to implement the stormwater retrofit program in the New York City Watershed.
Mr. Rodenhausen's environmental practice has included virtually all aspects of environmental law and litigation. He has experience in environmental permitting, compliance, and negotiation with governmental agencies, including cleanup of oil spills, industrial sites and waste sites under New Jersey's Environmental Cleanup Responsibility Act, New York's Brownfields Program, New York's Spill Act, and the hazardous waste laws of New York and the Comprehensive Environmental Responsibility, Compensation, and Liability Act ("Superfund" or "CERCLA").
Mr. Rodenhausen's litigation experience includes federal litigation concerning waste site cleanups and oil spills, including complex litigation involving a major New York Harbor explosion and oil spill with claims by the states of New York and New Jersey, the United States, and the City of New York. He and other members of the firm have litigated on numerous occasions both against and on the same side as the Department of Environmental Conservation with regard to compliance with the State Environmental Quality Review Act, designation of principal and primary aquifers, and wastewater and solid waste laws.
In 2011, Mr. Rodenhausen successfully argued the case of Cooperstown Holstein v. Middletown, establishing the rule that municipalities can exercise their zoning power to ban hydrofracking for natural gas. In 2014, Mr. Rodenhausen was successful at the Appellate Division, Third Department, in upholding the Town of New Paltz wetlands and watercourse protection law against SEQRA and constitutional challenges.
Mr. Rodenhausen is a writer and speaker on land use and environmental law issues. He has lectured for the New York Planning Federation, New York State Bar Association, Practicing Law Institute, the National Business Institute, Lorman Education Services, the New York City Bar Association, the Dutchess County Bar Association, the Chemical Manufacturers Association, the Water Environment Association, the New York State Association for Solid Waste Management, Pace Law School, the Hudson River Watershed Alliance and other organizations. He is a contributing author of West's Environmental Law and Regulation in New York. Mr. Rodenhausen is a member of the New York State Bar Association, Environmental Law Section (Co-Chair of Water Quality Committee, and Member, Executive Committee); and the Columbia and Dutchess County Bar Associations. In 2013 and 2014, he was selected for the Upstate New York Super Lawyers list. For many years he has consistently been given the top AV rating by Martindale Hubbel Lawyer Rating System.
Mr. Rodenhausen has been active in local community affairs, serving as a member of the Board of Directors of Mid-Hudson Pattern for Progress, a member of the Greater Hudson Valley Coordinating Council, as a consulting attorney to the Hudson River Valley Greenway Council, as Chairman of the Board of Trustees of The Olana Partnership, and as a member of the Board of the Foundation for Hudson Valley Libraries.
BAR ADMISSIONS
Mr. Rodenhausen was admitted to the bar in New York in 1970, in New Jersey in 1989, and to the U.S. District Courts for the Southern District of New York in 1971, the Eastern District of New York in 1976, the District of New Jersey in 1989, and the Northern District of New York in 1994.
EDUCATION
New York University Law School
LL.M. – 1972 Ford Urban Law Fellow
Yale Law School
LL.B. – 1969 Benjamin Sharps Prize
Yale University
B.A. (Magna Cum Laude) - 1966
Honors: Phi Beta Kappa